Home > Probes > CO₂ probe
CO₂ probe
Dissolved CO₂ sensor for in situ measurement

The measurement of dissolved carbon dioxide in water is one of the most important parameters in the field of aquaculture and in industry. Until now, the sampling method presented numerous disadvantages such as inaccuracies due to sampling or the influence of the measurement by other compounds acting on the pH. Moreover, a direct reading sensor is necessary to control other parameters in the water that influence this measurement, such as temperature and atmospheric pressure.
The CO2 probe then allows the measurement of dissolved carbon dioxide directly in the water and continuously.
You simply need to immerse the CO2 probe directly into the environment you want to monitor, whether it's a fish farm pond, a lake, the open sea, in a bioreactor, or a manufacturing process. The sensor then provides a continuous measurement of the partial pressure of dissolved CO2 in water (%VOL CO2).
This partial pressure measurement can be converted into a CO2 concentration value in water in mg/L using a provided calculation formula and the simultaneous measurement of temperature.
The CO2 probe has an analog (4-20 mA or 0-5 Vdc) or digital (RS485) output for connection to your acquisition system. We also produce an integrated all-in-one module facilitating the integration of the sensor, the msBox.
This controller allows for the display and recording of CO2 concentrations in mg/L, while offering practical options for data extraction via a USB key or 4-20 mA signals. It also enables the connection of multiple sensors, including other CO2 probes, as well as our dissolved H2S or H2 probes, making the system versatile and suitable for a wide variety of monitoring applications.
I'm interested
Measurement principle
separation membrane and absorption NDIR sensor :
The probe is equipped with a silicone membrane making it possible to isolate the volume of the measuring chamber from the liquid medium in which the probe is immersed. Only the gases pass through the side walls, so once the sensor is immersed, the partial pressures of CO₂ equalize between the middle and the internal volume of the sensor.
An optical sensor is placed inside, it uses the principle of non-dispersive infrared absorption (NDIR). The CO₂ molecules present in the measurement chamber absorb some of the infrared radiation emitted by the sensor. The radiation attenuation is therefore directly proportional to the amount of CO₂. This partial pressure measurement must be coupled by the values of temperature and atmospheric pressure to calculate the concentration of dissolved CO₂ in mg/l (formulas provided).
Applications
Monitoring of fish ponds
Determination of CO2 in food industry
Carbon balance studies in lakes and rivers
Management and optimization of industrial processes
In situ measurements in oceanography
Advantages
No disturbances due to silicates, phosphates, HCO3- et CO32-
RS485 digital output, or analog 4-20 mA / 0-5VDC possible wit- hout additional external transmitter
Stability of measurements < 1% drift of measurement per year
Measuring chamber heated to prevent condensation
Principle of measurement
silicone membrane
NDIR dual-beam infrared single beam optical sensor
absorption by attenuation measurement
Measurement ranges
- type I : 0 ... 15 mg/l CO₂
- type II : 0 ... 30 mg/l CO₂
- type III : 0 ... 340 mg/l CO₂ (other on request)
Accuracy
0 à 5 mg/l CO2 ..... +/- 0,06 mg/l
5 à 15 mg/l CO2 ..... +/- 2 % of the measuring value
15 à 50 mg/l CO2 ..... +/- 3,5 % of the measuring value
50 à 80 mg/l CO2 ..... +/- 1,5 mg/l
80 à 340 mg/l CO2 ..... +/- 6 mg/l
Dependence on temperature
compensation calculations delivered with the sensor (adapted to the range and the output signal)
Dependence on pressure
0.15% of the measured value per hPa
No linearity
Less than +/- 1 FS
Probe Body Materials
titanium
Dimensions (L x d)
225 mm x 33 mm
Connector
SubConn MCBH4M
Power supply
12...30 VCC (with digital output or 0-5 VCC) - 20...30 VCC (with 4-20 mA output)
Consumption
< 0,5 W
Output signal
- analog 4-20 mA
- analog 0-5 VCC
- digital RS-485
Compensation
automatic in case of moisture in the membrane
Maintenance
<0.1h / week (standard use - membrane cleaning)
Calibration interval
24 months - drift <1% of the measure per year
Maximum pressure of use
1,000 meters / 1,000 dbar
Temperature of the medium / sample
+ 0 ... + 60 °C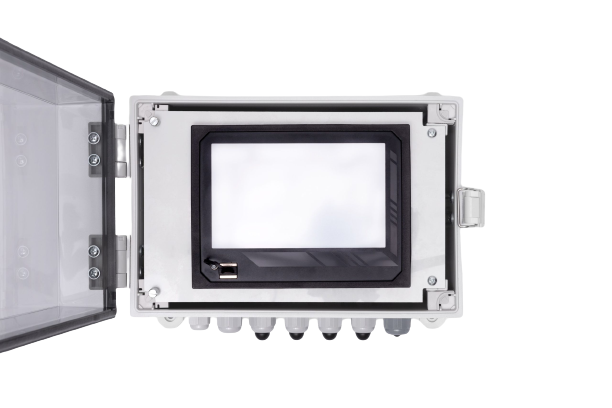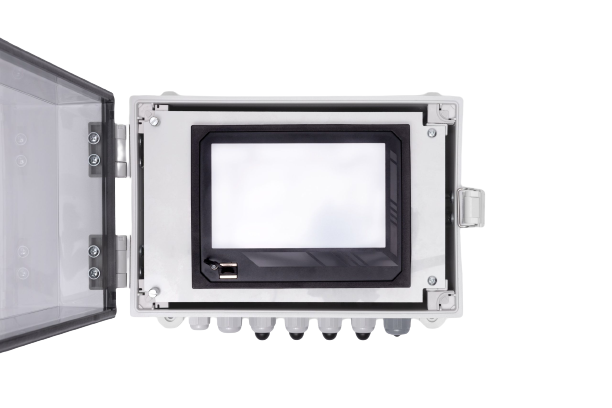 msBox
Universal transmitter
Plug-and-play installation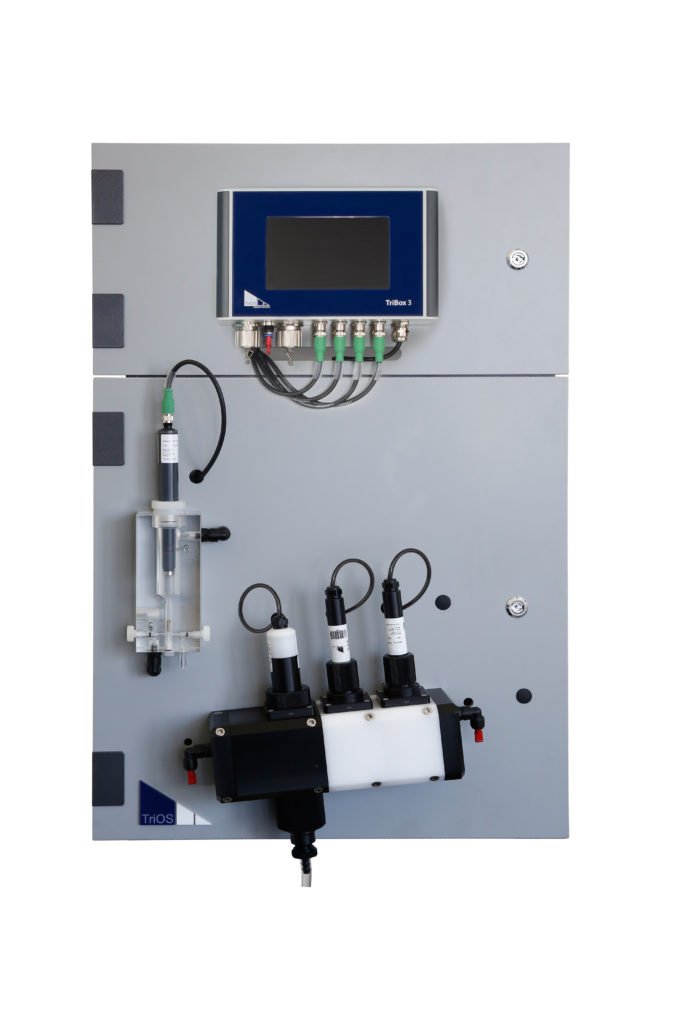 Monitoring station
Modular measurement stations
DEMO01