Home > Probes > Free Chlorine Sensor Digital
Free Chlorine Sensor Digital
Online measurement of free chlorine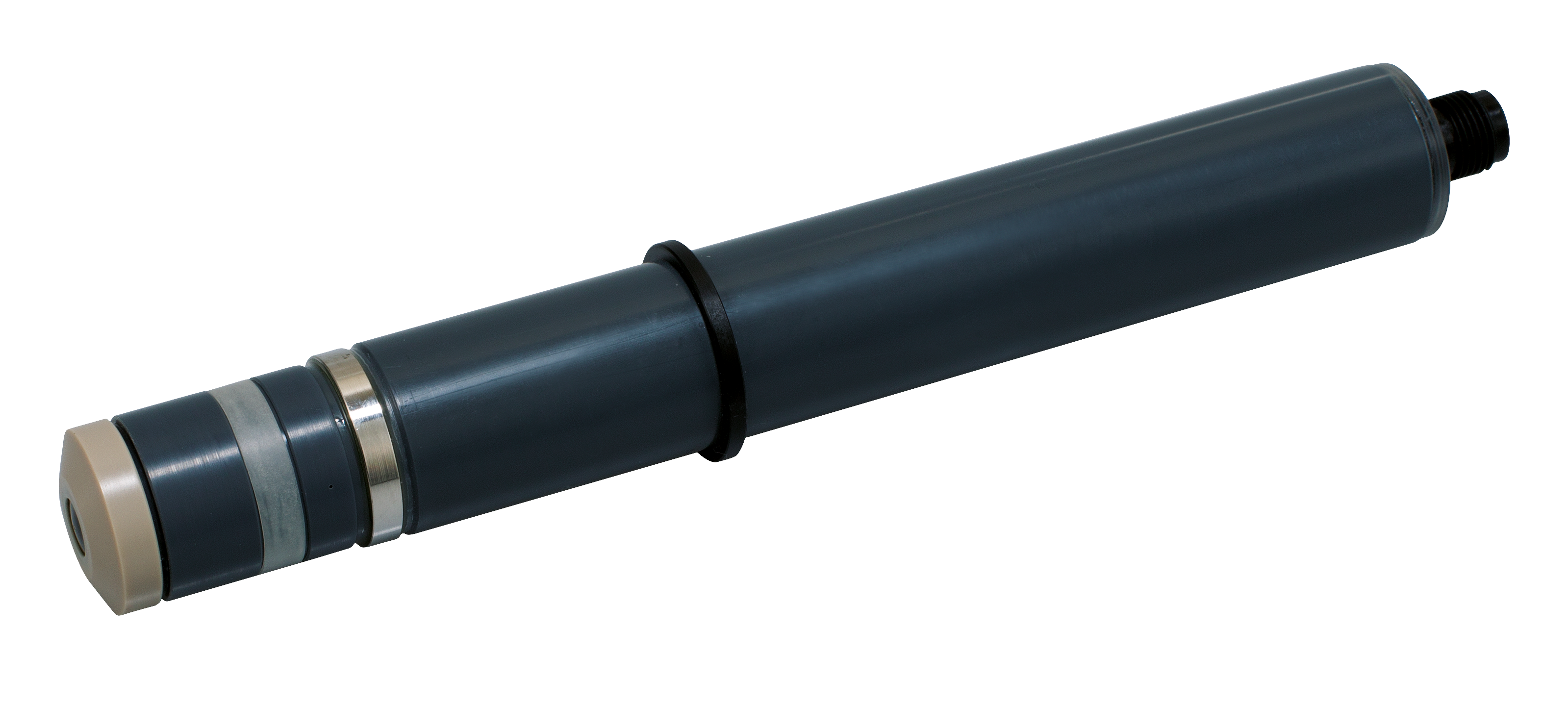 Amperometric probe with separation membrane
The free chlorine probe is based on the electrochemical measurement method, with a measurement cell that captures the free chlorine generated by inorganic chlorine products (hypochlorite, gaseous chlorine, etc.).
Thanks to this measurement method, variations in pH have a very low impact on the measurement. Temperature compensation is performed automatically by the sensor.
Robust digital free chlorine sensor works with TriBox controllers as well as the HS 100 DIN rail module.
I'm interested
Measurement principle
The free chlorine probe is a potentiostatic system with 3 electrodes covered by a permeable membrane.
The measuring electrode is placed in an area containing a suitable electrolyte and separated from the water to be measured. Chlorine passes through the membrane and reacts with the electrolyte by creating an electrical signal proportional to the concentration of chlorine diffused. The signal recovered by the measuring electrode is then amplified by the electronics of the sensor. An integrated Pt100 automatically compensates the measurements according to temperature variations.
Advantages
Stable and precise measurements compensating for temperature variations.
Measuring technology with low dependence on pH variations
Flow cell for constant pressure and flow
Ready to use
Measuring principle
amperometry
Measuring ranges
- 0 ... 2 mg/l
- 0 ... 20 mg/l
Measurement accuracy
± <1% range 0 ... 2 mg / l
± <3% range 0 ... 20 mg / l
Response time
T90% - 2 min
Temperature compensation
automatic Pt100 integrated
Materials
hydrophilic micro-porous membrane, PVC-U, stainless steel
Dimensions (L x Ø)
205 mm x 25 mm
Weight
100 g
Interface
5S-485, Modbus RTU
Power consumption
0.6 W
Power supply
12 to 24 VDC
Connector
8-pin M12
Maintenance time
<0.5 h / month
Calibration interval
24 months
Maximum working pressure
3 bars
Protection
IP68
DEMO01