Home > Probes > Dissolved O2 probe
Dissolved O2 probe
Digital dissolved oxygen sensor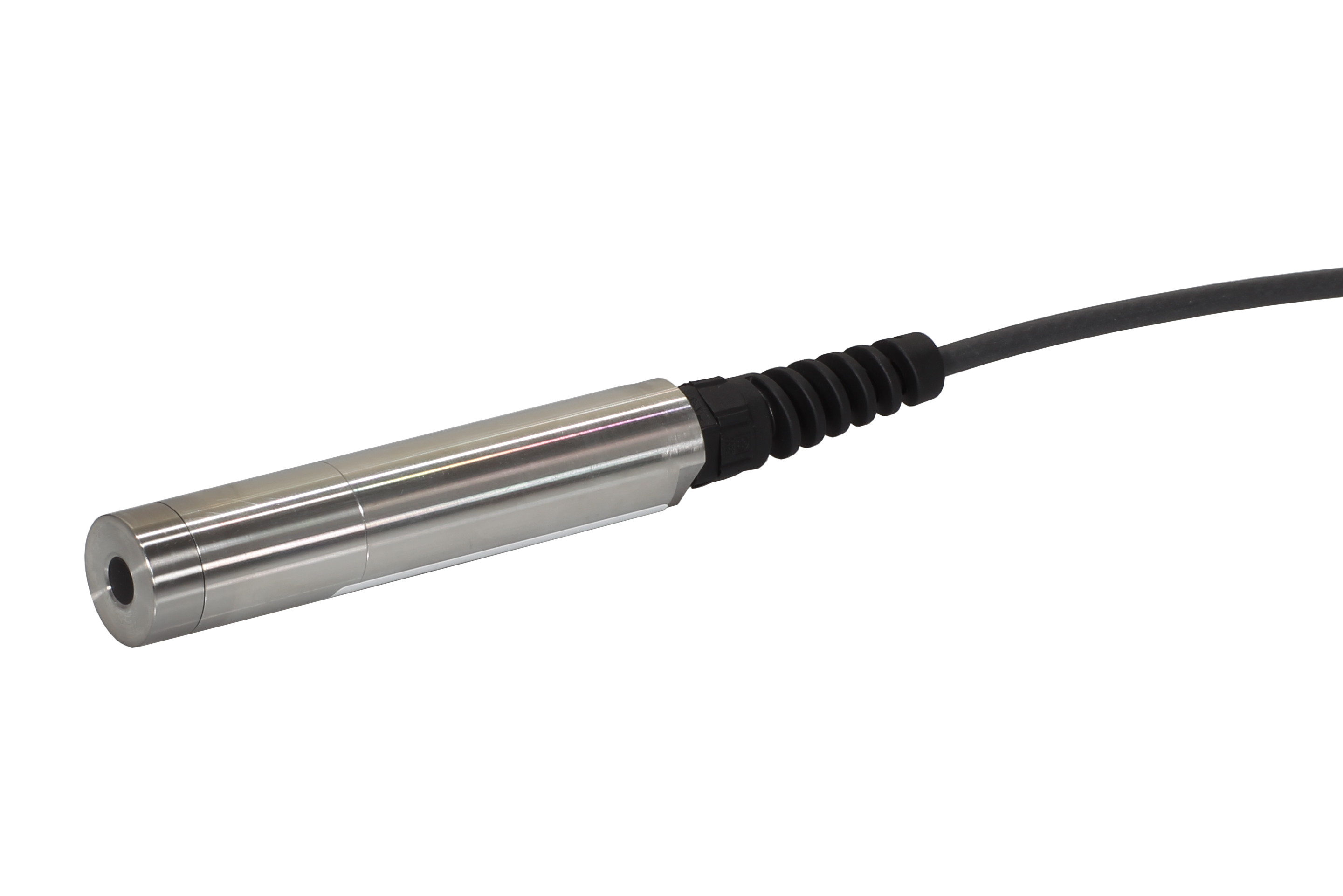 The T-O2 sensor works with TriBox and TriBox Mini transmitters.
The measurement of dissolved oxygen according to the luminance method is carried out without prior calibration. No interference with HS, reducing or oxidizing substances. This technology allows reliable and precise measurements with a membrane replacement only every two years.
Digital communication ensures safe and trouble-free transmission of the signal from the sensor to the controller.
Available with fixed cable of 2 or 10 meters. Possible cable extensions, 0.3 m, 2 m, 10 m and 25 m.
I'm interested
Measurement principle
The T-O2 probe uses the principle of luminescence to measure the dissolved oxygen concentration in water. The dissolved oxygen penetrates into a phosphor whose radiation by light excitation is measured. The dissolved O2 molecules absorb this emitted light, the difference in intensity between the measurement and the reference point is proportional to the oxygen concentration of the water.
Applications
Water / wastewater treatment control
Monitoring of aquaculture / fish farming ponds
Measurement of acid / base neutralization processes
Wastewater monitoring
Advantages
No electrolytic change
Very easy membrane change
Suitable measuring cell available
Plug and play equipment with TriBox transmitter
Measurement technology
Optical - Luminescence
Measuring range
0...20 mg/l
Measurement accuracy
± 0,1 mg/l
Measurement resolution
0,01 mg/l
Response time
90% de la valeur < 1 min

Luminescence membrane
no sensitivity over the full range of pH 1 - 14
no interference in the presence of CO2, H2S or SO2
cross-sensitivity to organic solvents, such as acetone, toluene, chloroform or methylene and gaseous chlorides.
Diaphragm replacement interval
24 months
Materials
stainless steel (316L) or titanium
Interface et connection
RS-485 - M12 connector
Maximum pressure
5 bars
Temperature of the medium / sample
0...50 °C
Inflow velocity
no brewing required
DEMO01