Accueil > Autres produits > msBox
Home > Other products > msBox
msBox
Universal transmitter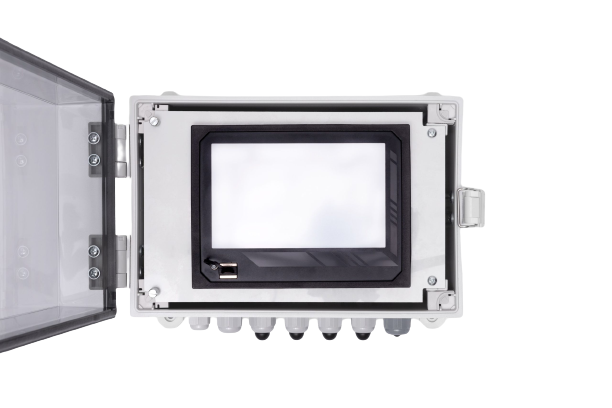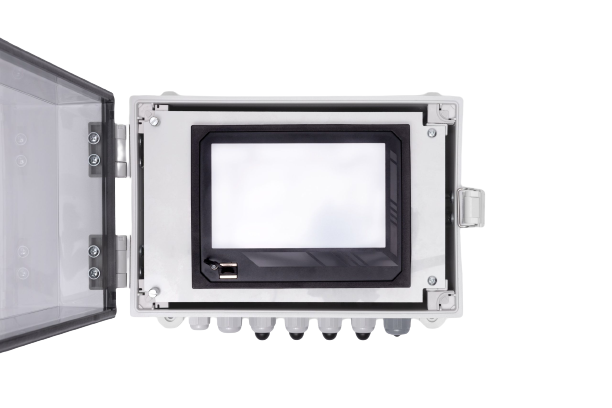 Online measurement of dissolved CO2, dissolved H2S or even dissolved H2 with data recording and analog output.
The msBox allows integration of analog output sensors requiring temperature compensation *.
The system powers the sensors, collects raw data and performs compensation calculations. Then, values are recorded continuously and displayed on the screen. Each data can be transmitted in 4-20 mA analog format.
The AquaMS configuration allows easy and user-friendly access to calculation formulas and sensors calibration data.
Data logger and power supplies are mounted in an IP65 Fibox box equipped with wall brackets.
* Supplied with a 3-wire Pt100 and 10-meter cable length.
We configure the msBox according to the measures you want. The system is delivered ready to use, calculation formulas and calibration data are recorded, display and outputs are programmed and connection cables connected.
Main configurations requested :
- msBox H2S
- msBox CO2
- msBox H2
- msBox H2S + CO2
- Others on request
Measurement principle
Once the sensors are installed, the measurements start as soon as the msBox is powered on. The temperature compensations are done automatically, the data are displayed on the screen and the analog outputs are activated. When a micro sensor needs to be replaced, program updates with new calibration and compensation data are provided with the new micro sensor. The update is done by an USB key to be inserted on front panel.
Advantages
Easy integration of Shallow Water and CO2 probes
Integrated calculation formulas
Temperature probe included
Continuous recording
Transmission of measurement data in 4-20 mA format
Display of measurements on the screen (numerical and graphical)
Outdoor wall installation possible
| Power supply | 100 ... 240 VAC (50 ... 60 Hz) |
| --- | --- |
| Consumption | Standard : 2W, max : 48 W |
| Inputs (sensors) | 3 x universal (4 ... 20 mA, 0 ... 10 VDC, resistance 0 ... 4000 Ohms, thermocouple) as standard, other digital and analog inputs are optional |
| Résolution | 0,001 mA, 0,0001 VCC, 0,05 Ohm |
| Analog outputs | 3 x configurable analog outputs 0 ... 20 mA / 4 ... 20 mA / 0 ... 24 mA |
| Max. load | 500 Ohms |
| Terminal blocks | Max. 1,5 mm2 / 16 AWG |
| Ethernet interface | 10/100 base-T Ethernet |
| Ethernet connector | RJ45 |
| Ethernet protocol | Server www, ModBus TCP client / server |
| USB interface | 2 x USB 2.0 Type A |
| Relay outputs (option) | 6 x 24 VAC 0.5 A or 36 VDC 0.5 A / Max. 42 VAC or 60 VDC |
| Terminal blocks | Max. 1,5 mm2 / Max. 14 AWG |
| Display | 7 'resistive touch screen (800 x 480 pixels) 152 mm x 91 mm |
| Status | 2 red / blue operation LED |
| Memory | Flash de 2 GB |
| Data export | Via USB 2.0 socket type A |
| Operating temperature | 0 ... +50 °C |
| Storage temperature | -30 ... +70 °C |
| Max air humidity in use | 95% |
| Protection type | IP65 |
| Dimensions | 298 x 228 x 182 mm |
| Weight | 2,6 kg |
| Material | Polycarbonate |
DEMO01