Accueil > Autres produits > AirShot compressor
Home > Other products > AirShot compressor
AirShot compressor
Compressor and injection valve for automatic cleaning of optical sensors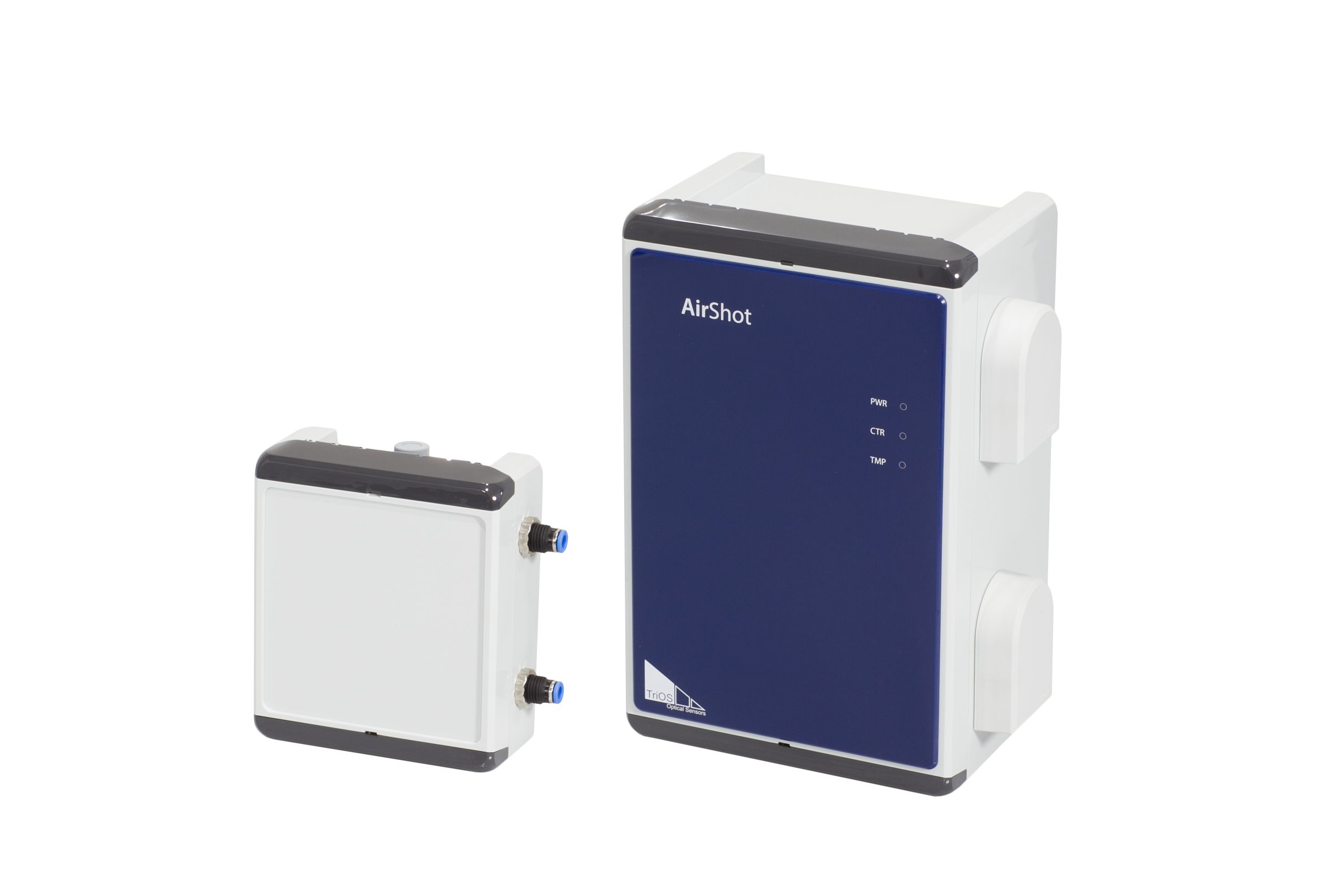 The AirShot is an automatic sensor cleaning system by injecting compressed air. It prevents clogging of optical sensors by air pulses on the measurement windows.
In addition to its very compact design, one of its advantages is that it allows the air circuit to be emptied between two injections in order to prevent the formation of frost, especially during winter periods.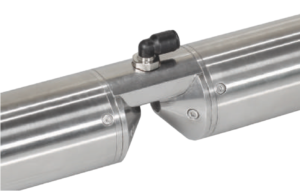 The AirShot can be used as an alternative to a standard compressor and works with TriBox 3 and TriBox mini controllers.
The AirShot "pack" includes the compressor, an injection solenoid valve, two air hoses and the wall brackets of the set.
| Power supply | 100 ... 240 VAC, max. 4 A |
| --- | --- |
| Pneumatic connection | Pressure tube diameter 6 mm (internal diameter 4 mm) |
| Overheating indication | Yes |
| Solenoid valve operating temperature range | -5 ... +40 °C |
| Compressor operating temperature range | -20 ... +35 °C |
| Default injection setting | 15 s every 15 min |
| Max activation time | 6 s every 2 min 90 s every 30 min (at 20 ° C) |
| Max pressure | 7 bar |
DEMO01