Accueil > Autres produits > Solar suitcase G2
Home > Other products > Solar suitcase G2
Solar suitcase G2
Mobile solar power supply for G2 sensors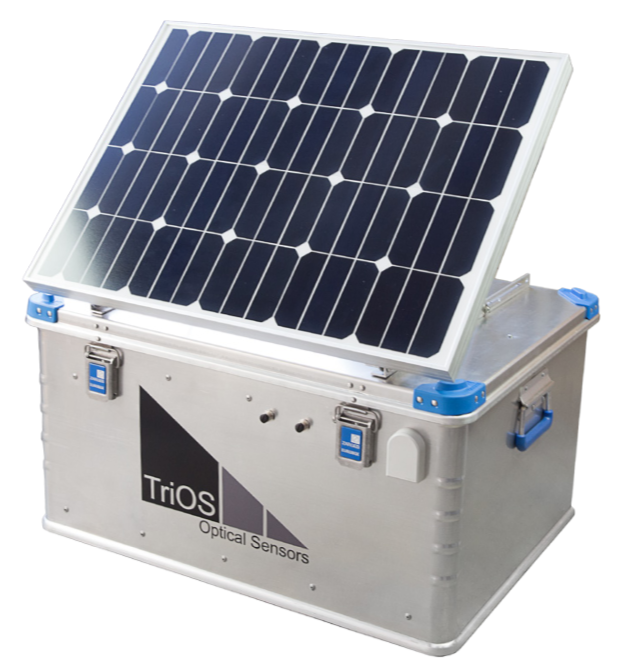 The Solar Energy Box is a standalone power supply for all TriOS G2 sensors. The housing can power up to 2 sensors in the field.
Inside the Solar Energy Box, you can access data or the interface with the G2 sensors via the G2 interface box.
An internal temperature-controlled fan prevents the box from overheating.
DEMO01